Fast, unfiltered broadband for all users, providing support for RISC OS, Mac OS, Linux and Windows. Any of the services that we provide will give you great connections. Our new services include SoGEA (data only service) and launched in October 2023 we now have a VoIP service which is replacing normal telephone landlines.

With online support, Orpheus is ideal for personnal and professional alike who want a fast, reliable service.
We also offer support for mobile devices.


Switch to Orpheus Broadband for FREE!
Fibre DSL £39
Our high quality Fibre services are ideal for both home and business, with high upload speed and reliable, unfiltered service you can be sure you're getting the best deal.
We can offer technical support on a full range of operating systems, as well as advising on security, anti-virus and good internet practices.


We're members of all the major domain registrars so we can register and host any web domain you require including the .uk.
Register your own domain today, to personalise your email and website.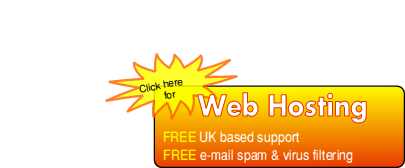 Whether you're a computer novice or an expert geek we can offer comprehensive technical support and help on a wide range of internet and networking topics. Whatever you're stuck on, FREE technical support is just a phone call away.
We offer full support for all popular computer systems, and some less popular ones too. Our motto is "Internet for Everyone" so you needn't feel left out because you're not using the latest machine.